Markha Valley Trek (8N 9D)
This is one of the most popular trek routes in Ladakh. Trekking through the cold desert valley with a view of Ladakh and Zanskar mountain ranges is a thrilling experience all together. Going through the Hemis National Park gives you n opportunity to sight some rare high altitude wild animals. Some exciting waist deep river crossing, to trails going through interesting Ladakhi villages and rocky canyons makes this trek unique.
Overview

Detailed Itinerary

Price

Inclusions

Exclusions

Booking Policy

Cancellation Policy
Facts
Temperature —
Best time — June to October
max altitude —  5200m.
Difficulty Level — Moderate to strenuous
Highlights
Markha Valley
Indus Valley
Ganda La Pass (4545m. )
Nimaling
Kongmaru La Pass (5200m. )
Wildlife in Hemis National Park
Culture
Heritage & History
Landscape
Brief Itinerary 
DAY 01: Arrival in Leh,  Tranfsfer to Hotel & Acclimatize
DAY 02: IN LEH – VISIT THE EAST INDUS VALLEY
DAY 03: LEH - ZINGCHEN–BY SURFACE –YURUTSE (3530 M) DRIVE/ 1 HR – TREK APPROX 5 HRS
DAY 04: YURUTSE TO SKIU VIA GANDA LA (4545 M) - TREK APPROX 6 HRS
DAY 05: SKIU TO MARKHA (3660/ 3200 M) – TREK APPROX 7-8 HRS
DAY 06: MARKHA TO THACHUNGTSE (3589 M) – TREK APPROX 5-6 HRS
DAY 07: THACHUNGTSE TO NIMALING (4700M) – TREK APPROX 4 HRS
DAY 08: NIMALING TO SHANGSUMDO (3600M) VIA KONGMARULA (5200M) – BY SURFACE – LEH/ TREK APPROX 8 HRS
DAY 09: DEPARTURE
DAY 01: Arrival in Leh,  Transfer to Hotel & Acclimatize
Catch an early morning flight to Ladakh. This must be one of the most sensational flights in the world. On a clear day from one side of the aircraft can be seen in the distance the peaks of K2, Nanga Parbat, and Gasherbrum, and on the other side of the aircraft, so close that you feel you could reach out and touch it, is the Nun Kun massif.
Upon arrival, you will be transferred to your hotel. You would take a little time to settle in and acclimatize since you have gone from a relatively low elevation in New Delhi to over 11,000 feet!  During the afternoon, you can walk through the old town, beneath the Leh Palace, to allow you to get oriented to this fascinating city. 
Overnight stay at your hotel.
DAY 02: IN LEH – VISIT THE EAST INDUS VALLEY
After an early breakfast, you will drive to Thikse to witness the morning Puja. THIKSE MONASTERY is one of the most vibrant and active monasteries in the region. It dates back to the 16th century and is part of the Gelug-pa Sect. It is headed by successive reincarnations of the Khanpo Rimpoche.   The monastery is 12 storied and painted in deep shades of red, ochre, and white. It has evolved around a central courtyard with buildings surrounding it from three sides. At one extreme lies the main dukhang, which houses numerous racks containing religious texts. Behind the main alter lies a small chamber that contains images of revered deities.
A short drive from Thikse you cross the Stakna bridge you visit the Stakna Gompa situated on the right bank of the Indus river, at a distance of approximately 25 km from the town of Leh. The name, 'Stakna' literally means 'tiger's nose'. The monastery was so named because it was built on a hill, which is shaped just like a tiger's nose. Stakna Monastery of Leh Ladakh owes its inception to Chosje Jamyang Palkar, the great scholar saint of Bhutan. It formed a part of the many religious estates offered by the Dharmaraja Jamyang Namgial to the saint, around 1580 AD.
Overnight stay at your hotel
DAY 03: LEH - ZINGCHEN–BY SURFACE –YURUTSE (3530 M) DRIVE/ 1 HR – TREK APPROX 5 HRS
After an early start from Leh, we will travel by jeep to Zingchen, where horses will be waiting to carry our equipment. We will enter Hemis National Park, where we may be fortunate enough to get a glimpse of wild lives as diverse as the snow leopard, lynx, Ladakhi Urial (a type of goat), Arghali (great Tibetan sheep), blue sheep, red fox, Tibetan wolf, dhole (wild dog), marmot and mountain hare. After paying the entrance fee, we will climb gradually through a beautiful gorge that will unveil the imposing Stok Range from time to time. Before reaching Rumbak, we will stop at a teahouse run by women from the village. After a warm cup of tea, we will continue through Rumbak, an reach Yurutse.
Overnight in-home stay
DAY 04: YURUTSE TO SKIU VIA GANDA LA (4545 M) - TREK APPROX 6 HRS
After a light breakfast, we will begin our ascend to Ganda La; views of the lofty Zanskar and StokRanges will leave you breathless. The usual Chorten and prayer flags mark the top of the pass, where one may see blue sheep and marmots roaming the hills. After a short rest, we will make a gradual hour-long descent to Shingo and break for lunch. We will finish the day by hiking through a spectacular gorge before pitching camp at Skiu (3300m). Within this idyllic village lies an old monastery and ruins of an old castle (once a rest stop for the Royal family on their way to Srinagar).
Overnight in-home stay
DAY 05: SKIU TO MARKHA (3660/ 3200 M) – TREK APPROX 7-8 HRS
Following the Markha River, we will hike through the lovely valley on a fairly level path. The trail crosses the river at various points and passes through winter settlements that contain Lhatos (religious shrines for local deities) and Mani walls (stones inscribed with Buddhist prayers). During peak season, a number of tented teahouses will be open, providing hearty refreshments. After crossing the river for the last time, we will arrive in Markha, the largest village in the valley, consisting of around 20 houses, an old monastery, and a ruined fort.
Overnight in trekking tents.
DAY 06: MARKHA TO THACHUNGTSE (3589 M) – TREK APPROX 5-6 HRS
The Markha valley trail continues past old stone mills, a ruined castle, and the auspicious monastery of Techa, which is proudly perched on a towering cliff that looms above Markha, well worth visiting if we have the energy! The path then intersects the river several times before cutting through the last hamlets in the valley. After leaving the village of Umlung, we will be afforded our first view of Kang Yatse (6400m), which will stay in sight until we cross Kongmaru La. After we break for lunch in the village of Hangkar (the last in the valley), we will press onward to the lovely green pasture of Thachungste, where we will camp.
Overnight in trekking tents
DAY 07: THACHUNGTSE TO NIMALING (4700M) – TREK APPROX 4 HRS
Today the trail will lead us up to the beautiful plateau of Nimaling, where the people of the MarkhaValley bring their herds to graze during the summer months. At 4700m, Nimaling is the highest camp on the trek, giving us spectacular views of Kang Yatse to the right, the ZangskarRange, and the MarkhaValley below.
Overnight in trekking tents
DAY 08: NIMALING TO SHANGSUMDO (3600M) VIA KONGMARULA (5200M) – BY SURFACE – LEH/ TREK APPROX 8 HRS
After a hearty breakfast, we will cross Kongmaru La, the highest pass on the trek. Here we have a wonderful view of the surrounding mountains and valleys. The 2-hour descend is quite steep, but will gradually level as we enter Shang Gorge, with its strange and otherworldly rock formations. More river crossings bar our way before we arrive at the sour-spring of Chuskurmo (used in traditional medicine by the Amchi doctors). After a break, we will pass through a couple of villages before reaching Shang Sumdo, where our taxi will be waiting to take us back to Leh
Overnight in hotel
DAY 09: DEPARTURE
Today on time transfer you to Leh airport for your flight back home/ onward journey
Accommodation: Budget
03 Nights in Leh - Khamzanguesthouse/Jigmetguesthouse         
02 Nights at HOME STAY
03 Nights in Tents
BUDGET TOUR COST: INR 21,500.00 per pax
Accommodation: Standard
03 Nights in Leh -Hotel Auspicious/ hotel Naro/ Hotel/ similar      
02 Nights at Homestay
03 Nights in Tents
STANDARD TOUR COST: INR 26,500.00 per pax
Accommodation in all the hotels as per the list on Dbl/twin sharing basis
Cp basis in Leh, while home stay and camping Ap basis
All hotel transfers, city tours (as per plan), excursions by Innova/xylo. Six and above by suing Tempo traveller
Interstate road tax, toll tax, fuel, driver's allowance, parking etc.
Assistance on arrival / departure
While home stay
Local expert guide English/ Hindi/ porters
Stay in home stay with all meals
Trekking & wildlife fee
Camping trek
Local guide English/ Hindi/ porters/ Cook
Trekking & wildlife fee
Good quality high altitude tents, sleeping bags, mattress, Kitchen gears
Horse/mule to carry luggage on the first and last day
Travel Insurance
Airfare and airport tax
Mineral water Soft drinks and any alcoholic beverages, cigarettes, laundry, telephone calls, portage, tips and any personal expenses
Entrance fee to any monuments or camera fee
Tips, gratuities
Any item not specified under cost includes.
Please Note:
If there is any unprecedented hike in the cost of transport (including fuel surcharge) or accommodation it will also affect the cost.
We shall not be responsible for any change in the itinerary due to landslides, flight cancellations, weather conditions, or any unforeseen circumstances. The additional cost incurred will be in addition to the cost quoted.
50% advance to be deposited for booking confirmation.
50% balance payment should be settled upon arrival at Leh.
Terms & Conditions:
All the above-mentioned rates are per person rates on a double/twin sharing basis
For Cancellation please refer to our Terms and Conditions available at our booking office.
Rooms holding shall be for a period of 72 hours only.
The above rates are applicable strictly for resident Indian citizens only
Any amendment and cancellation in the booking before 15 days Rs 500 Per Person are chargeable as communication charges
45 days or more prior to the departure of the tour - 25%
30 days or more prior to the departure of the tour - 50%
15 days or more prior to the departure of the tour - 100%
No Show - 100%
In case there are any other Cancellations that are levied by either of the suppliers; Airlines or Hotels the same would subsequently be charged from you.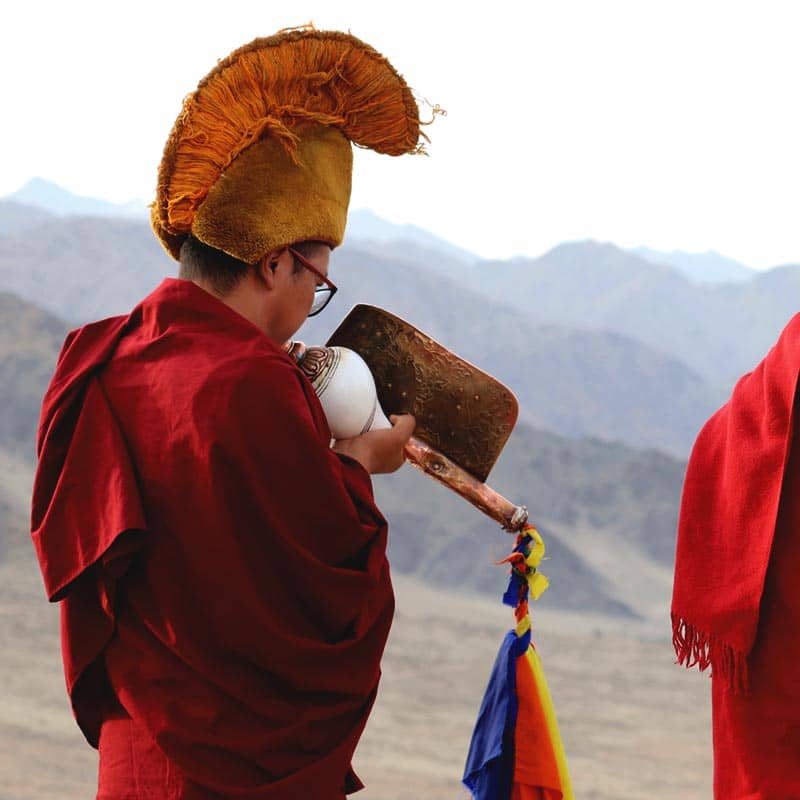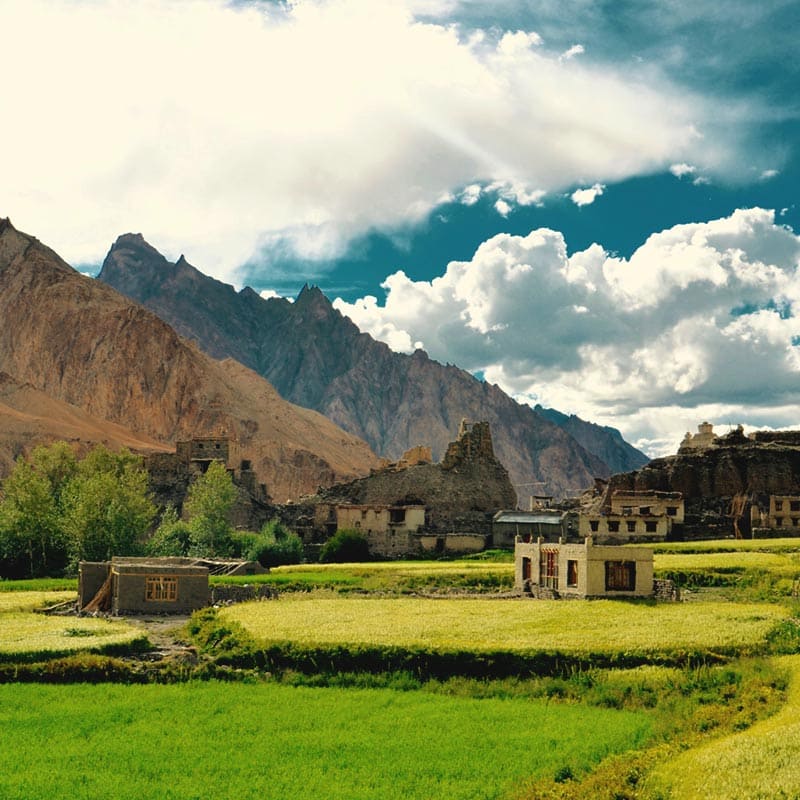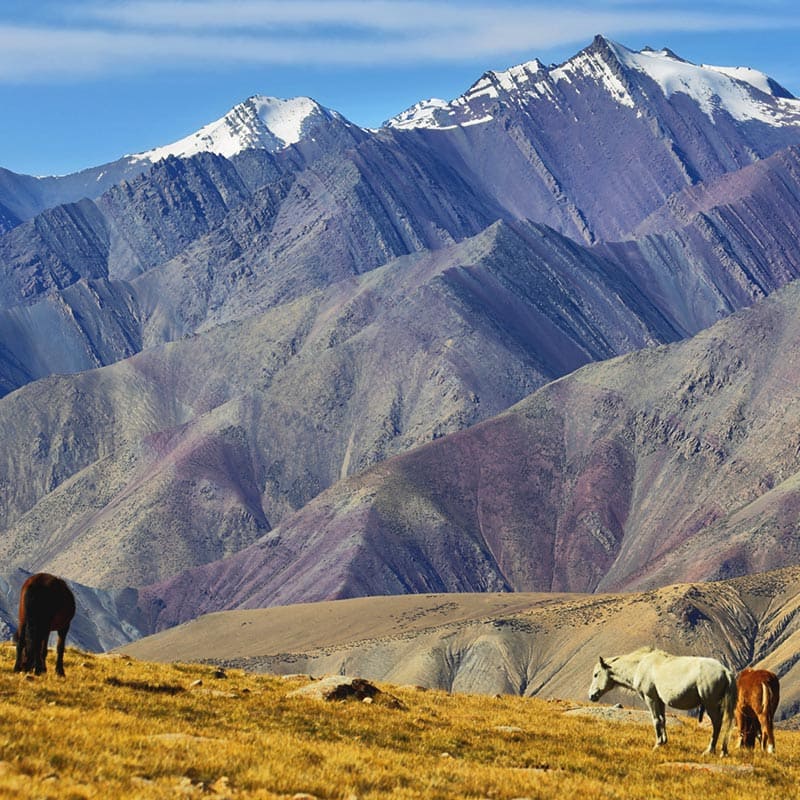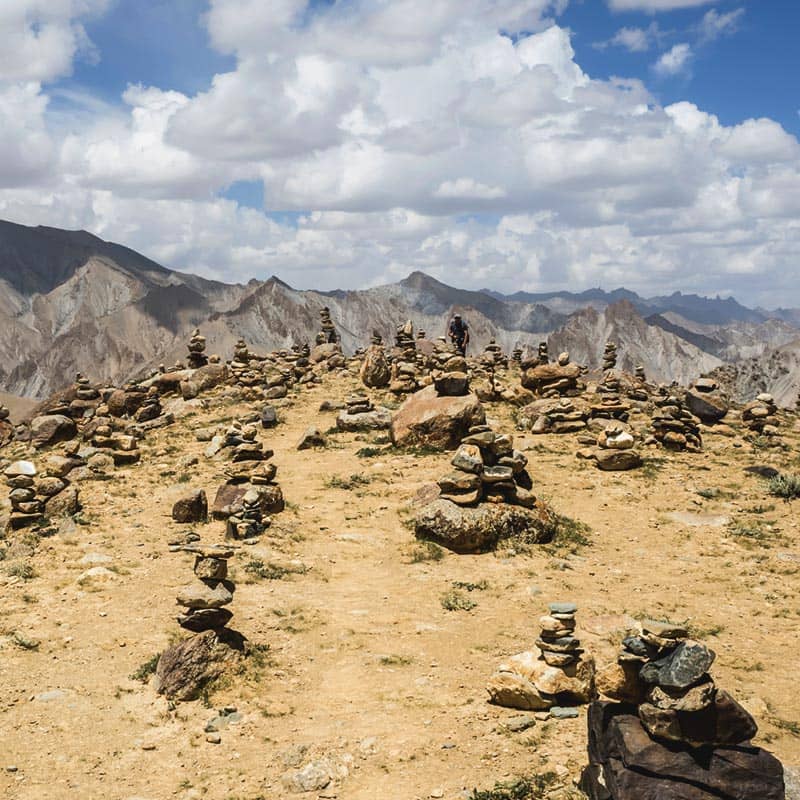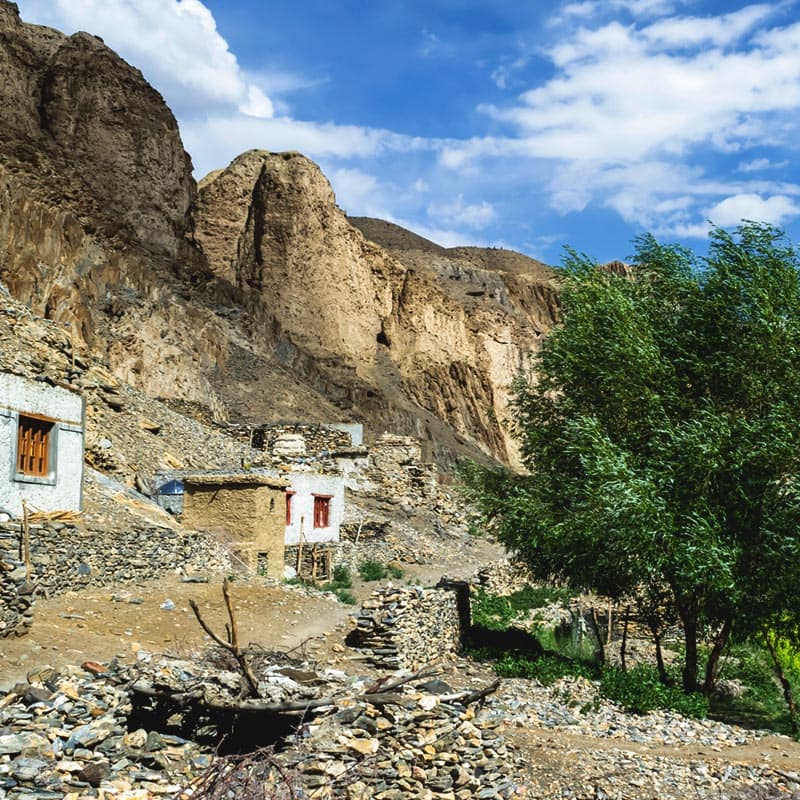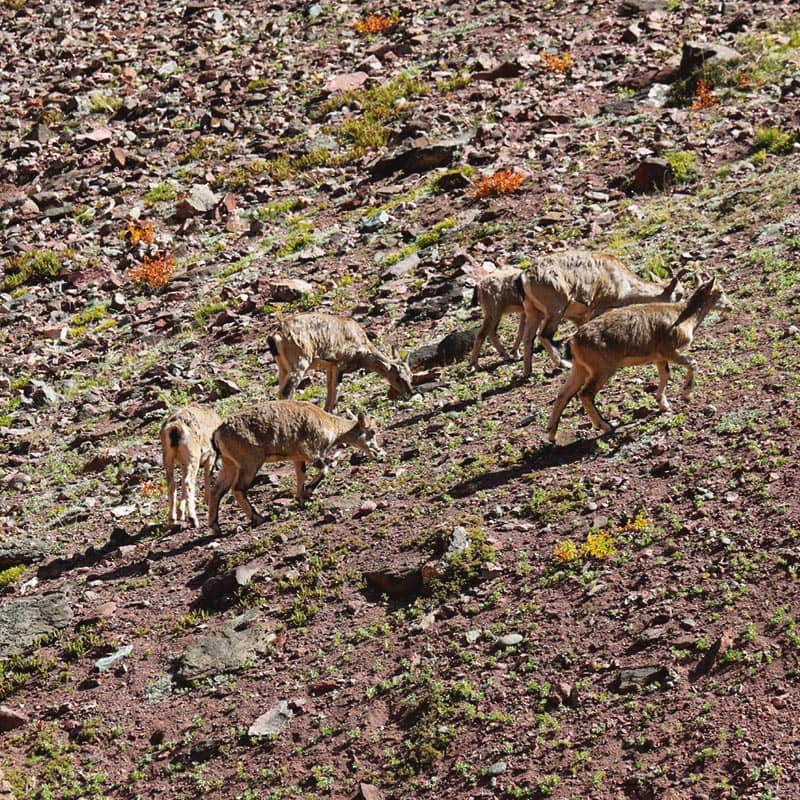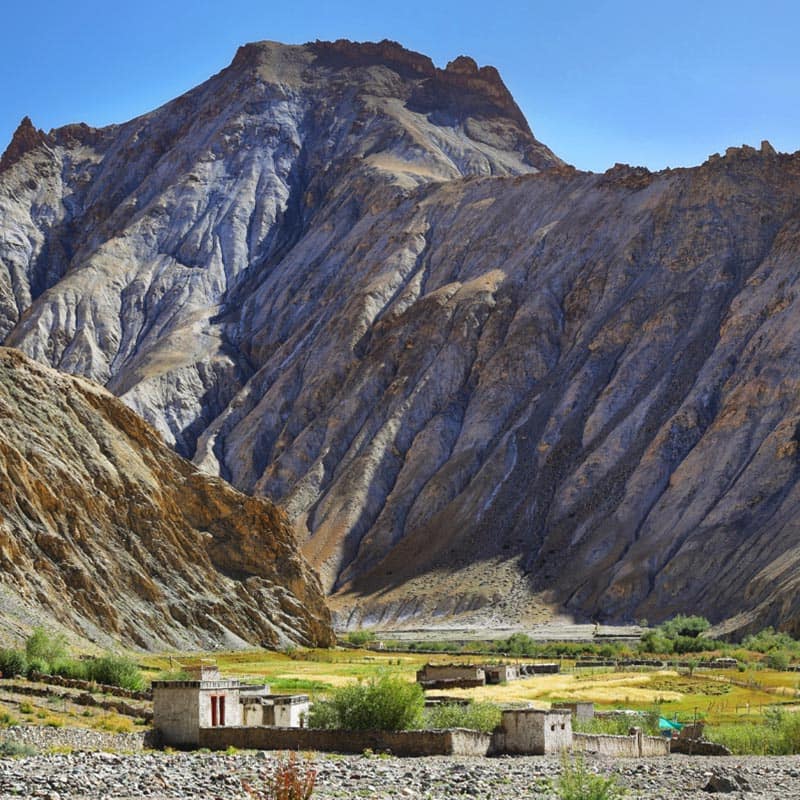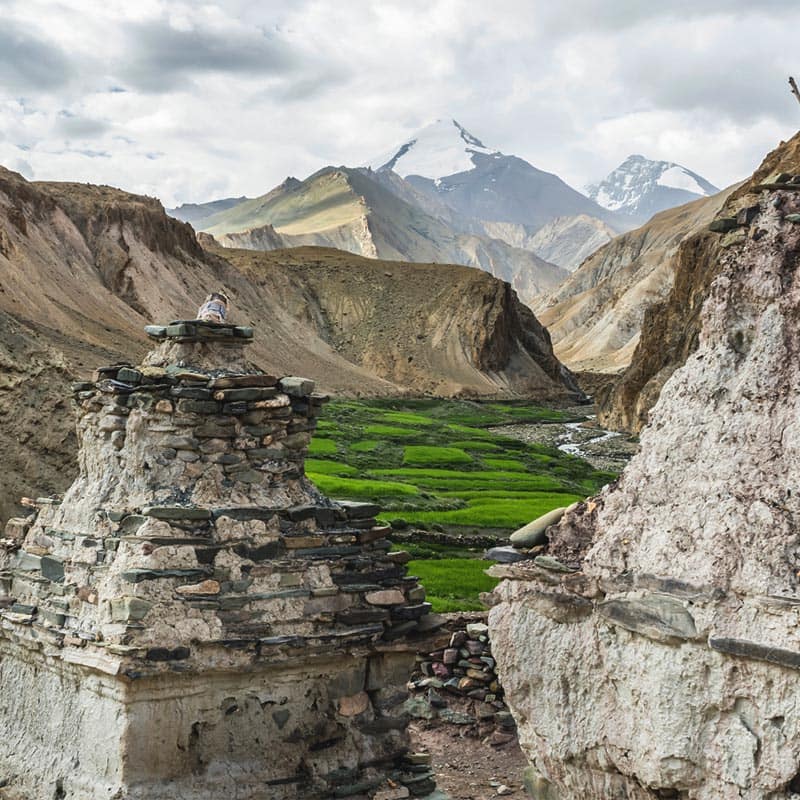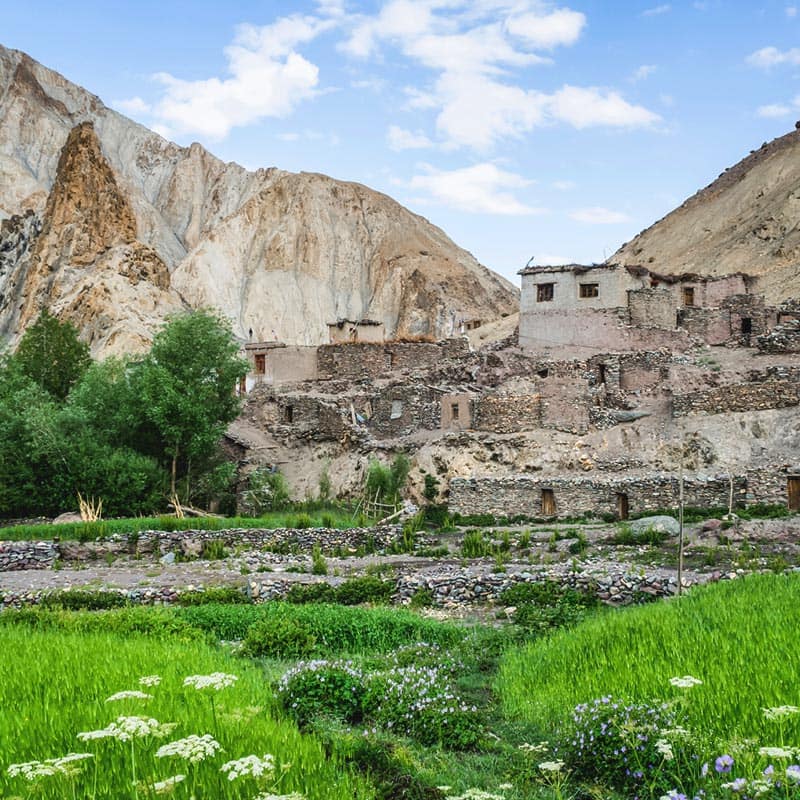 by Following & Subscribing Us On
I went to many excursions in Goa with Euphoric Trail with their Goa Team not once but many times. In 2017 i traveled to Andaman and Golden Triangle with Euphoric Trail. Thanks a lot guys for your warm hospitality and taking care of our every needs. Best Of Luck. Anyone coming to India I recommend Euphoric Trail.
Aleksei Peshkov
Aleksei Peshkov - Doctor, Russia
Me and 3 of my friends have been thinking of doing the Sandakphu Trek for many years. So, at last we did it in 2019, and Suhit himself actually lead the group so it was amazing, his knowledge of wildlife and the Birds made the trip extra special, as we got a lot of nice shots. Thanks a lot, and best of luck. Carry on doing what you are doing.
Samrat Ray
Engineer & Professor, West Bengal
Though I live in a sea Resort Goa, last year I visited Andaman Island, and i am happy that I chose Euphoric Trail for the Package Tour. I know Suhit for more than 10 years and he is true professional, he loves India and every bit of it. The whole journey was smooth and service was a class.
Melroy D'Souza
Hotelier, Goa