Ladakh Photography Tour (7N 8D)
Ladakh being blessed with Stunning scenic beauty, Rugged Mountains, High Altitude crystal lakes, Nomadic Tribes, and an ample amount of endemic birds & wildlife, makes it the perfect place to venture for Photographers.
If you are a Portrait Photographer or Landscape Photographer or architecture Photographer or you want to indulge yourself spotting and capturing wild birds & animals Ladakh is the ideal destination for you.
Why Us:
As Euphoric Trail is founded by a Photographer & Nature lover, we specialize in Photography Tours and we do it with passion.
With the knowledge of unexplored destinations, contacts with locals, we organize the most exclusive Photography Tours in Ladakh.
Our Photography tour is conducted by our Founder Mr.Suhit with his immense knowledge of the Tradition, Culture, Hidden Spots each Photography expedition becomes a memory of lifetime
Overview

Detailed Itinerary

Price

Inclusions

Exclusions

Booking Policy

Cancellation Policy
Highlights
Drokpa/ Brokpa people
Likir Monastery
Alchi  Monastery
Turtuk village
Pangong lake
Tso Moriri lake
Tso Kar Lake
 Brief Itinerary 
DAY 01: Arrival in Leh, Transfer to Leh Hotel and Acclimatize
DAY 02: Leh to Aryan Valley, visit local villages
DAY 03: Aryan Valley to Leh on the way visit Likir & Alchi Monastery
DAY 04: Leh to Turtuk
DAY 05: Turtuk to Pangong, Nightstay in Camp
DAY 06: Pangong to Tso Moririr lake & camp on the bank of the mighty lake
DAY 07: Visit Tso Kar and drive back to Leh
DAY 08: Drop to Leh  Airport,Tour ends.
DAY 01: Arrival in Leh, Transfer to Leh Hotel  and Acclimatize
A flight the trans himalayan ranges is an amazing experience. On a clear day from one side of the aircraft can be seen in the distance the peaks of K2, Nanga Parbat, and Gasherbrum and on the other side of the aircraft, are so close that you feel you could reach out and touch them, is the Nun Kun massif.
Upon arrival, you will be transferred to your hotel. You would take a little time to settle in and acclimatize since you have gone from a relatively low elevation in New Delhi to over 11,000 feet!  During the afternoon, you can walk through the old town, beneath the Leh Palace, to allow you to get oriented to this fascinating city. 
Overnight stay at your hotel.     
DAY 02: LEH – Aryan Valley ( 4 hrs.)
 After a leisure breakfast drive to Aryan Valley, the region of 5 Drokpa Villages, it takes 4-5 hours. After check in at the Camp and taking a little rest we will go out for a Village walk & for Taking some amazing shots of the Drokpa men & women in their Traditional Attire and understand their rich heritage.
DAY 03: Aryan Valley to Leh| on the way Likir & Alchi Monastery
After Breakfast today, we will roam around the Villages for few hours and then will leave for Leh. On the way we will stop over at Likir & Alchi Monastery both are one of the ancient monasteries of Ladakh and also amazing example of Ladakhi rich architecture  
DAY 04: Leh to Turtuk (5-6 hrs.)
Turtuk was in Pakistan till the 1971 war, during this Indo- Pak war Indian forces occupied Turtuk. Turtuk is not literally the last village but among the largest villages close to the border. For many its just because of the history or the view of Pakistan, but the awestruck landscape of the Balti village makes it a perfect spot for landscape Photography and also for portraits of local villagers 
DAY 05: Turtuk to Pangong Lake (6Hrs.)
Situated at 4300m Pangong is one of the largest High Altitude lake in the world. Instead of staying at crowded touristy Spagmik where hundreds of camps are just situated next to each other, we will proceed further to Maan village. A scenic yet quiet Ladakhi Village on the shore of mighty Pangong. Here we will indulge ourselves in capturing different shades of Pangong and also the local villagers and their lifestyle. If we are lucky we might spot wildlife & Birds here, like - Himalayan Marmot, Kiang - Tibetan Wild Ass, Black necked Crane etc
DAY 06:Pangogn to Tso Moriri (7-8 Hrs.)
Rise early in the morning to capture some unforgettable snaps of the deep blue waters of the lake against the backdrop of the Rocky Mountains of unimaginable hues.
Then Proceed to Tso Moriri after Breakfast. Today is the Longest drive. Today the road goes through very close to Indo - Tibetan Border and vi many Nomadic Villages, completely uninhabited region of Ladakh. Huge scope to spot many wildlife and birds and also to witness Nomadic Lives.
After arriving at Tso Moriri, check in at the Camp / Hotel
DAY 07: Tso Moriri to Leh via Tso Kar (7-8 Hrs.)
Afternoon you continue your journey to TSO KAR. You will be retracing your path till Puga Sumdoo from where you turn left. What catches your eye is that the large basin of the valley that you would be traveling through is absolutely white with salt deposits. About 4 km from Puga Sumdoo you suddenly start experiencing a very strong smell of sulphur. Immediately on the right of the road, you will find large amounts of sulphur deposits with yellow rocks and the heat being generated by these sulphur springs is clearly discernable. An hour's drive brings you to Polo Kongka Pass (4920 M). This is a long and wide pass and gives you the feeling of driving on a tabletop. The descent takes you through a deserted nomad village, whose houses now only have half-standing walls.
On getting to the bottom of this descent you get your first glimpse of Tso Kar also called "White Lake" because of the salt deposits around it. It is a small lake with a backdrop formed by a chain of snow-peaked mountains. The waters are deep blue in colour and the mountains, like the rest of the Ladakhi landscape are of varying shades of brown and purple with snow-capped peaks. The banks are covered with salt deposits. The water of the lake is so salty that the salt that is deposited on its banks is sold all over Ladakh and Kashmir. A Nomad Headquarters (Samad Rockchen) is located next to the lake. 
DAY 08: DEPARTURE
On-time transfer you to Leh airport for your onward journey. Tour ends.
Accommodation 1
Standard Package
03 Nights in Leh - Khamzang  guest house/Jigmet guest house
01 Night at Ulleytokpo - West Ladakh camp/ Similar
01 Night  at Dha / Hanu village  - Home Stay
01 Night at Tingmosgang - Namra camp/ Similar
01 Night at Tsomoriri - Tsomoriri Camp & resort/ Nomadic life camp/Similar
Price - INR 32,500.00 per pax
---
Accommodation 2
Deluxe  Package
03 Nights in LEH - Hotel Auspicious/ hotel Naro/ Hotel/ similar
01 Night at Ulleytokpo - West Ladakh camp/ Similar
01 Night at Dha Hanu - Home Stay
01 Night at Tingmosgang - Namra Hotel/Similar
01 Night at Tsomoriri - Hotel Lake View/ Similar
Price - INR 32,500.00 Per pax
Accommodation in all the hotels as per the list on Dbl/twin sharing basis
Only breakfasts  in Leh, outside Leh- camp or in ho0mestay all meals 
All hotel transfers, city tours (as per plan), and excursions by Innova/Xylo. Six and above by using Tempo traveler
Interstate road tax, toll tax, fuel, driver's allowance, parking, etc.
Local professional English/ Hindi guide
01 mineral water per day per person
Permit to visit restricted area
Assistance on arrival/departure
Travel Insurance
Airfare and airport tax
Soft drinks and any alcoholic beverages, cigarettes, laundry, telephone calls, portage, tips and any personal expenses
Entrance fee to any monuments or camera fee
Tips, gratuities
Any item not specified under cost includes.
Please Note
If there is any unprecedented hike in the cost of transport (including fuel surcharge) or accommodation it will also affect the cost.
We shall not be responsible for any change in the itinerary due to landslides, flight cancellations, weather conditions or any unforeseen circumstances.  The additional cost incurred will be in addition to the cost quoted.
50% advance to be deposited for booking confirmation.
50% balance payment should be settled upon arrival at Leh.
Terms & Conditions:
All the above-mentioned rates are per person rates on a double/twin sharing basis
For Cancellation please refer to our Terms and Conditions available at our booking office.
Rooms holding shall be for a period of 72 hours only.
The above rates are applicable strictly for resident Indian citizens only
Any amendment and cancellation in the booking before 15 days Rs 500 Per Person are chargeable as communication charges
45 days or more prior to the departure of the tour - 25%
30 days or more prior to the departure of the tour - 50%
15 days or more prior to the departure of the tour - 100%
No Show - 100%
In case there are any other Cancellations that are levied by either of the suppliers; Airlines or Hotels the same would subsequently be charged from you.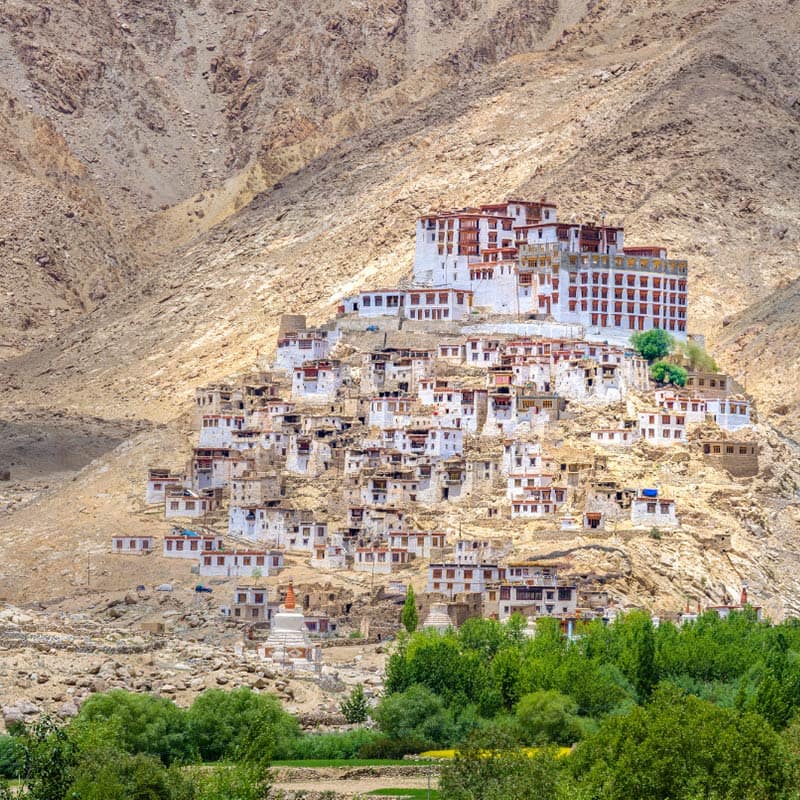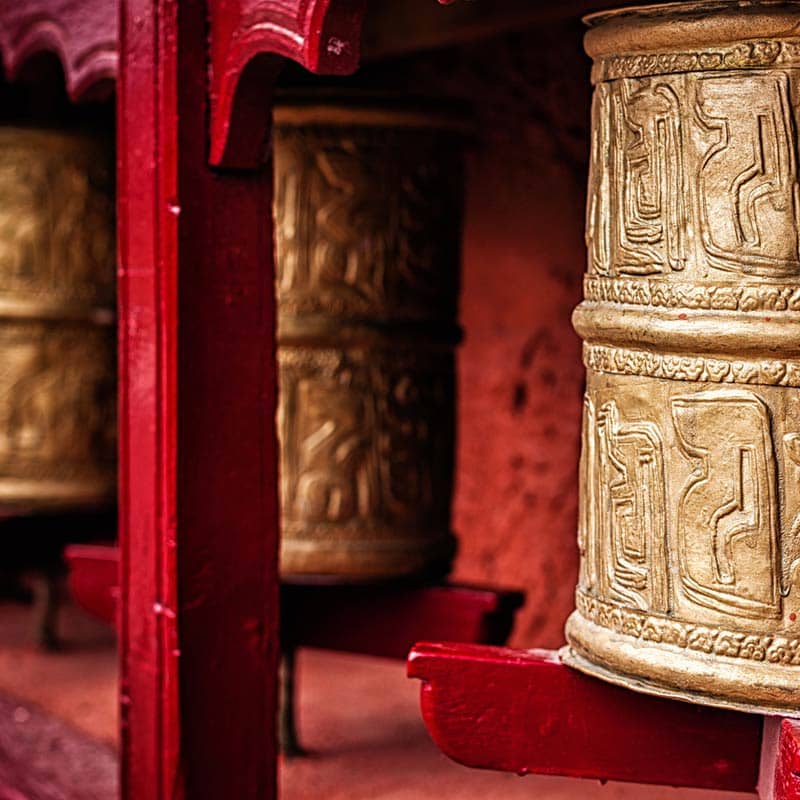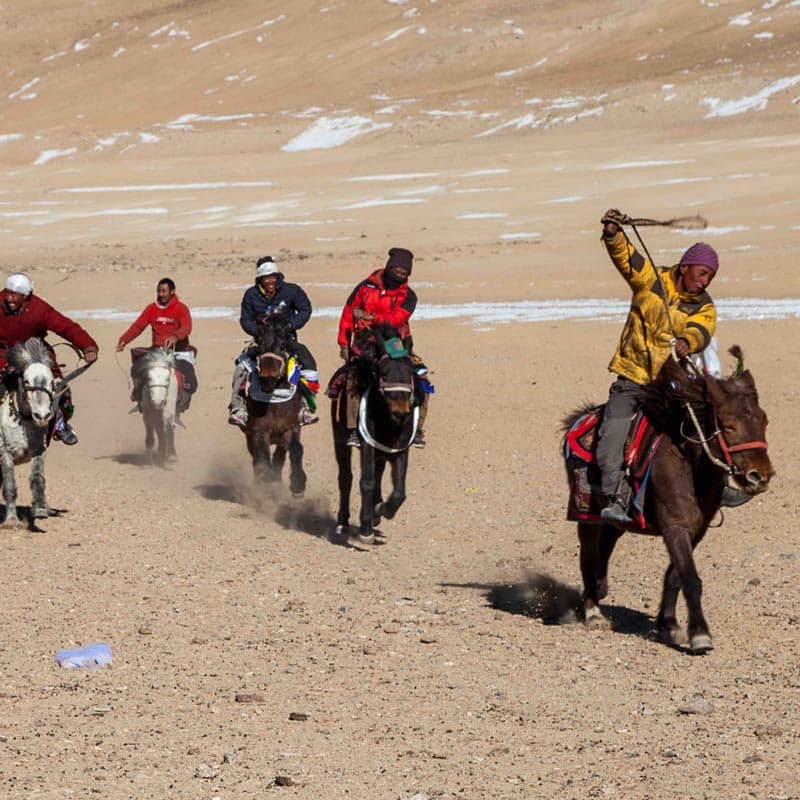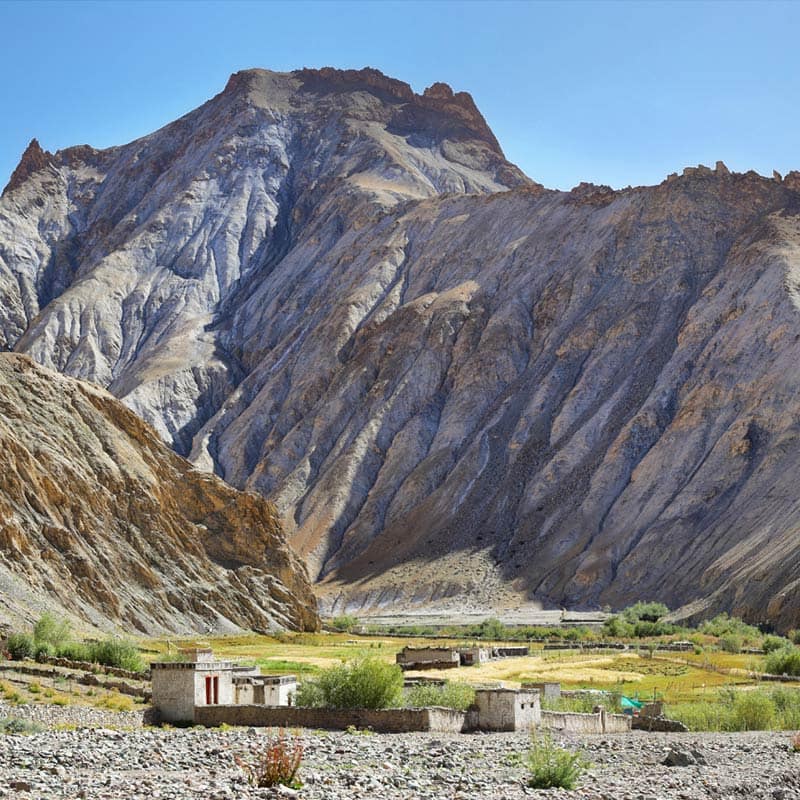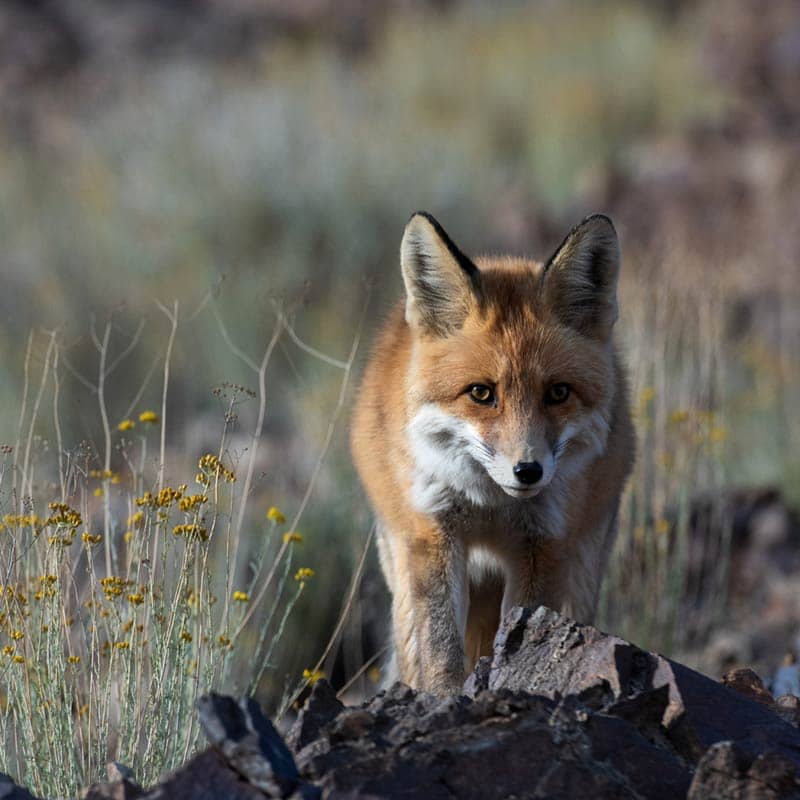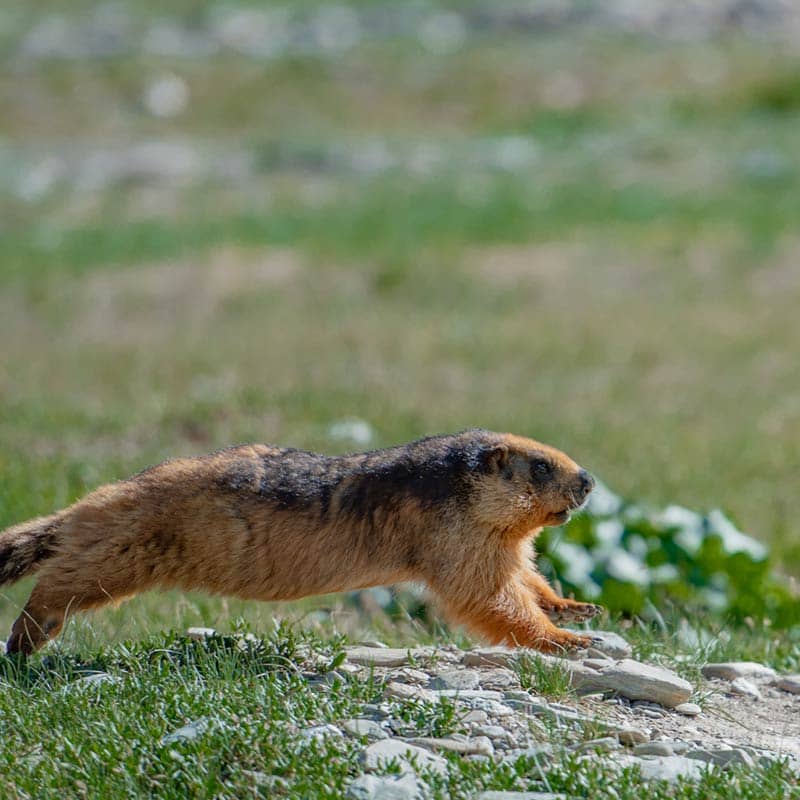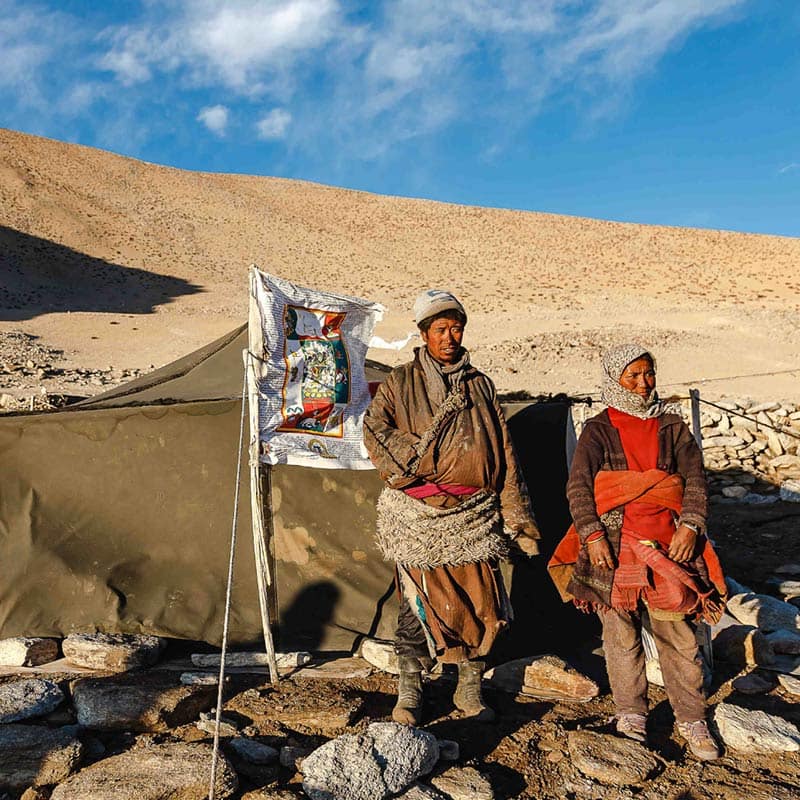 by Following & Subscribing Us On
I went to many excursions in Goa with Euphoric Trail with their Goa Team not once but many times. In 2017 i traveled to Andaman and Golden Triangle with Euphoric Trail. Thanks a lot guys for your warm hospitality and taking care of our every needs. Best Of Luck. Anyone coming to India I recommend Euphoric Trail.
Aleksei Peshkov
Aleksei Peshkov - Doctor, Russia
Me and 3 of my friends have been thinking of doing the Sandakphu Trek for many years. So, at last we did it in 2019, and Suhit himself actually lead the group so it was amazing, his knowledge of wildlife and the Birds made the trip extra special, as we got a lot of nice shots. Thanks a lot, and best of luck. Carry on doing what you are doing.
Samrat Ray
Engineer & Professor, West Bengal
Though I live in a sea Resort Goa, last year I visited Andaman Island, and i am happy that I chose Euphoric Trail for the Package Tour. I know Suhit for more than 10 years and he is true professional, he loves India and every bit of it. The whole journey was smooth and service was a class.
Melroy D'Souza
Hotelier, Goa